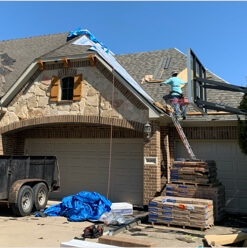 When a quality residential roof replacement and installation is done right, it should last for years.
As a homeowner in the Greater Katy, Texas area, you should have many years of use out of your roof. But, because your roof is constantly exposed to the elements, your roof can sustain damage anytime.
There are many reasons your roof may need to be replaced and an expert residential roofing contractor can evaluate your roof to determine its condition.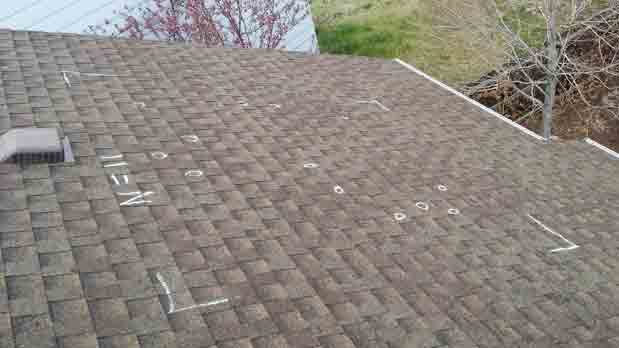 Signs Your Home May Need a Roof Replacement
All elements of a home are prone to wear and tear. The roof is no exception. Sometimes it's easy for an untrained eye to spot a sign that your roof needs a replacement, like if you go to the attic to retrieve something and you can see the moon and stars through a crack overhead. That would definitely be a clue.
But, there are many more signs that your roof may need to be replaced and some of them are harder to spot.
Before we get to that, let's talk about the components of your roof. The roofing system of your home is not just made of shingles.
Let's look at the bigger picture:
Your roof's decking: This is the wooden surface that forms the structure of your roof.
Edging: The edging guides water off the eaves when it rains.
Fascia: The fascia is the horizontal board at the end of the rafters of your roof. It's typically where your gutters are located.
Flashing: Your home's flashing seals and protects the joints where two places meet, like a chimney and the roof.
Soffit: The part underneath your roof's overhang.
Shingles: The shingles of your home's roof are designed to protect your home's structure and repel water.
Underlayments: This is installed under the shingles to act as a barrier and keep your roof's decking dry.
Vents: The vents enable air to flow out of the attic so that your roof remains as dry as it can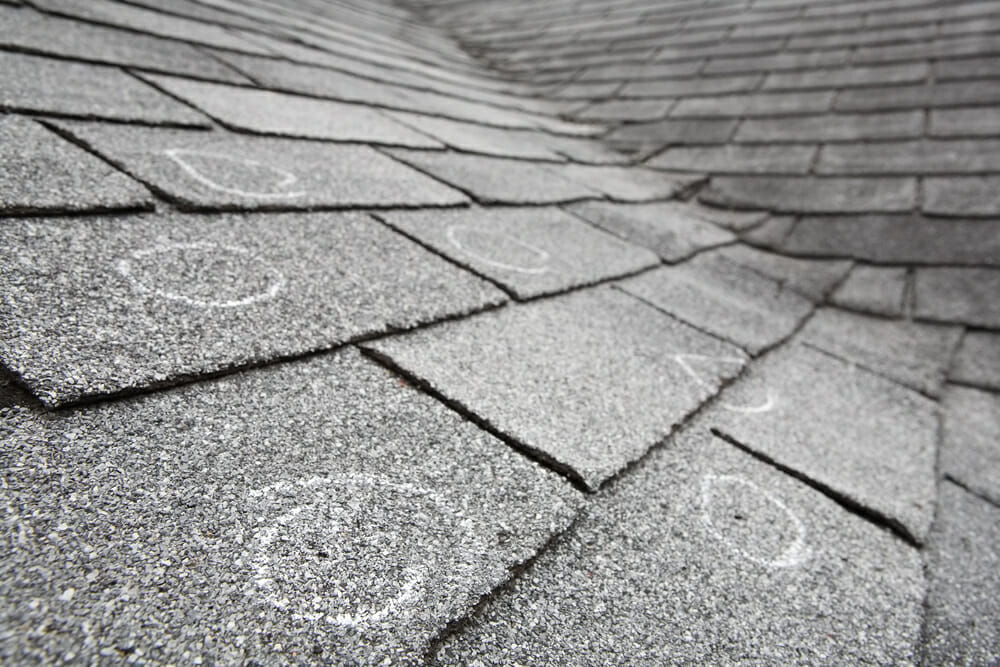 All of these components of your roofing system work together to protect your home from the elements. If one part doesn't work as it should, it can impact another part of your roofing system or even the entire system altogether. This, in turn, can prematurely promote more wear to your roofing shingles.
An evaluation and inspection of your entire roof system needs to be done to render an accurate picture of the condition of your roof. In most cases, only an experienced and licensed residential roofing contractor will know what to look for when inspecting these items.
But, there are a few clues that a replacement of your roof is a good idea, such as:
Missing, torn, cracked, or warped shingles. These can occur from improper placement or securing of the shingles, or from storm damage or heat.
Water leaks. You may not notice a visible drip. Your home's walls and ceilings may begin to discolor.
Hail or storm damage. Your roof may partially or completely blow off during a storm, or you may lose a few shingles. A bad storm has the potential to cause catastrophic damage to your roofing system.
Structural damage to any of the roofing components. For instance, there could be cracks in the roof's flashing, mold from water damage, or even sealants that have corroded. Any of these have the potential to collapse the roof of your home if not dealt with in a swift manner.
Animals have made their way in your attic. If you hear squirrels, birds, bats, or even possums in your attic, you probably have a hole somewhere in your roofing system.
Your roof is old and has worn out its usefulness. When your roof can no longer adequately protect your home, it's time for a replacement.
While some types of roofing damage can be repaired, sometimes permanent, irreversible damage occurs. Our expert roofing contractor can offer a free inspection of your home's roofing system to help you decide the best route to go.
Sometimes, a replacement of your roof is necessary to protect your home and prevent more damage from occurring.
Advantage Roofing Systems
We use high-quality shingles in our roof placements. Nearly 90% of homeowners prefer shingles to other roofing materials and with good reason.
Shingles do well to protect homes with many types of roofs. Shingle roofs will last up to 30 years and even longer when properly installed and maintained. What's more, asphalt shingles are one of the most affordable roofing options available.
We've replaced roofs for many homeowners all over Texas. Our reputation in the residential roofing business is unsurpassed due to one thing that sets us apart – we hand drive each nail through the shingles we use.
Our old-fashioned workmanship assures that each nail is secured tightly to the shingles of your home. Shingles must be nailed in certain locations and have to be driven to certain depths. Just a slight deviation and water might fall through the cracks or the shingles could fly off easily during a storm.
Some roofing contractors use a nail gun to the job, but we believe that often results in insufficient pressure, and shingles adhere poorly to the decking of your roof. This can cause early wear on your roof that places your home at greater risk.
You invested a significant amount of money, time, and commitment to your home. That's why we take our responsibility seriously as a roofing contractor and will only use methods that ensure the integrity of your roof. Hand nailing may take more time but offers better precision and a superior outcome for your roof.
Katy, TX Expert Residential Roof Replacement Company
The experts at Advantage Roofing understand that when a residential roofing system is damaged, it places the entire home at risk. This is why we make it our priority to respond to every call as soon as possible. We understand that every roofing job is urgent and that time is of the essence.
But, more than that, we understand how important it is to restore your roof to its highest integrity by using quality materials and superior workmanship. Our unparalleled craftsmanship speaks for itself. Discover the difference with Advantage Roofing. You can't afford to chance your home to anything less.
If you're a homeowner in the Greater Katy or Houston areas in Texas, contact the professionals at Advantage Roofing for a FREE inspection to evaluate whether your residential roof needs replacement.